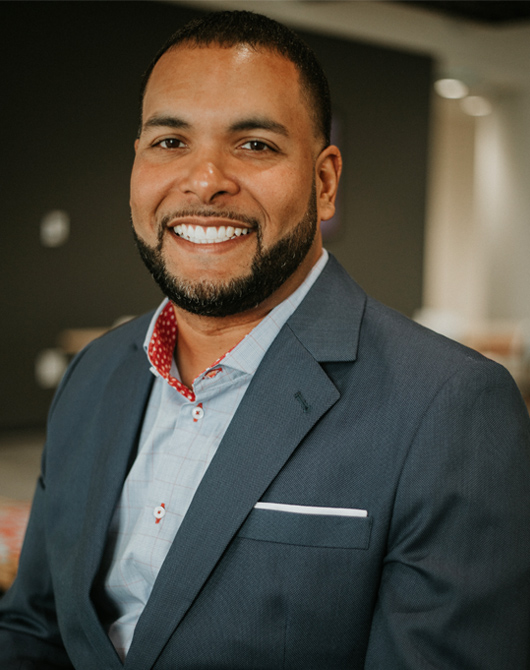 Dario is CEO & Founder of Youth Lens 360, a Twin Cities-based provider of visual communication, product marketing, and branding services through the lens of youth and young adults ages 14-24. His work is inspired by his experience as a child with learning disabilities lost in the K-12 system and later as an educator teaching youth with disabilities and traumatic life challenges.
Youth Lens 360 utilizes L.E.A.D (learn, experience, apply and debrief) curriculum to train and support the technical and entrepreneurial skills of predominantly Black and Latino young adults. Participants can also earn academic credit and compensation. The firm provides businesses, schools, nonprofits and others with marketing, branding, storyboarding, product promotion, and product focus groups through the voice and creative genius of youth. Clients include the MN Department of Education, the Bush Foundation, Greater MSP, and TechStars.
Over 50 Youth Lens 360 alumni have started their own firms; the firm has touched over 5,000 Twin Cities youth. Dario previously was a special education paraprofessional and teacher at High School for Recording Arts (HSRA) in St. Paul, where he created/led the Visual Inclusion Program. He was the lead keynote presenter at the first Deeper Learning Twin Cities conference in June 2022.