A Youth-Led Movement
We are a movement of young leaders creating more young leaders. Together we are transforming systems to cultivate purpose, prosperity, and power.
We develop youth to be change agents through storytelling, public leadership and entrepreneurship. Help us build a future where all young people get to discover their unique gifts to change the world, unlock their unlimited potential, and thrive.

We are young leaders creating more young leaders
All young people live in Purpose, Prosperity, and Power
We cultivate young leaders to transform youth-serving systems
The story of Bridgemakers founding team is nothing short of inspirational. As youth who've all faced significant adversity, we've forged a model for systems transformation and youth leadership development through our lived experience, mixed with the wisdom of adult mentors.
In 2018, two of our founding members–Walter Cortina and Lincoln Bacal–started a group called Changemakers at their high school, Venture Academy. Changemakers was a student-led school improvement seminar identifying areas for improvement in their school and designing solutions alongside staff. They created and implemented a mentorship program to ensure every student had a trusted adult to support them through their journey in high school. This was the first "Changemakers Chapter" that would serve as the first seed planted to cultivate the youth-led movement of Bridgemakers.
In 2020, as the pandemic hit, tens of thousands of youth in Minnesota lost their service work jobs and by extension, their means to support themself and their family. At the time, a 1939 Minnesota law barred high school students from accessing unemployment benefits, solely based on their enrollment status in high school. Faced with the option of dropping out of high school or not getting the benefits they needed to survive, we chose neither. We led an intergenerational coalition of lobbyists, journalists, and stakeholders in a successful year-long effort to change the discriminatory state law, in the only divided legislature in the country at the time. $35 million in benefits was paid out to over 20,000 students, and students are now covered under unemployment insurance law permanently.
These life changing experiences uncovered our secret sauce to make transformational change in young people's lives; intergenerational mentorship, storytelling, and amplifying youth voices to change systems. We took these principles and founded Bridgemakers.
Join us in saying, "NOTHING ABOUT US WITHOUT US!"
Trusted Partners
Collabs based
on
trust

only.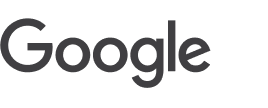 Say hello
Request a free quote